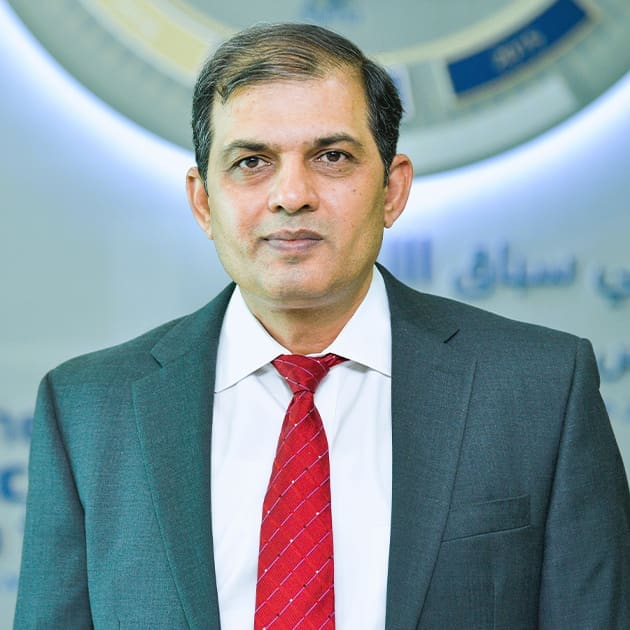 Chief Financial
Officer – Imdaad
Asif Malhi
Asif Malhi is the Chief Financial Officer at Imdaad with more than 25 years of diversified global experience in Finance and has worked in Finance Leadership roles throughout his career.
He is a very proactive and highly skilled Finance Professional with extensive expertise across the Finance function including Strategic Financial Management, developing and implementing Financial Strategy across the business, Financial Planning & Analysis, Corporate Finance & Treasury, Financial Risk management, Organizational restructuring, improvement, and consequential implementation, Finance Policy and Procedures development, Financial Accounting & Reporting, Corporate Governance & Compliance, and Taxation.
Asif collaborates with the Group Chief Executive Officer and the Board of Directors to ensure continuous exponential financial growth to maximize the value of business, Strategic Financial Planning, smooth geographical Business Expansion, and diversification in the best possible interest of the Shareholders and in compliance with statutory requirements.
Asif has served in Senior Finance roles, including Government of Dubai at Dubai Aviation City Corporation (Holding Company of Dubai South, Dubai Aviation Engineering Projects, Dubai Airports, Dubai Air Navigation Services, and other entities), Dubai Silicon Oasis Authority, Tech Group, and KPMG.
Asif is a Certified Public Accountant from the American Institute of Certified Public Accountants (AICPA), USA, a Certified Treasury Professional, USA, and a Chartered Accountant, Fellow Member of the Institute of Chartered Accountants Pakistan (ICAP). He holds a Bachelor of Science degree in Mathematics from the University of Punjab, Pakistan.