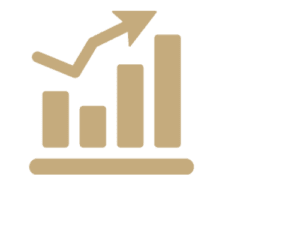 Reputation and image are key for the banking and financial services sector. From a facilities management perspective, this requires a consistently high level of upkeep and cleanliness of facilities to support the positive customer experience that establishments in this sector are always striving to maintain and enhance.
Additionally, companies operating in this sector have a constant need to fill support roles that are not immediately relevant to their business but are essential to ensure smooth day-to-day operations, which becomes more difficult as they continue to spread geographically across numerous locations.
We help our banking and financial services clients maintain and boost their image and their customer experience through our comprehensive range of cleaning, manpower, and specialized solutions tailored for this sector and for our clients' particular needs.
Common services requested by our banking and financial clients include the internal and external cleaning of facilities and the supply of manpower for roles such as receptionists, office assistants, janitors and cleaners. Additionally, we provide a range of specialized cleaning services such as the maintenance and cleaning of building façades as well as marble floor crystallisation and polishing.
Our large and well-managed workforce is able to respond to manpower needs quickly and provide a consistent level of experience and quality. This is particularly helpful for clients that have multiple locations.
Isnaad follows best practices for cleaning and is accredited by the British Institute of Cleaning Science (BICSc). Our wealth of experience, scale and ability to handle custom requirements makes us a clear choice for many facilities.