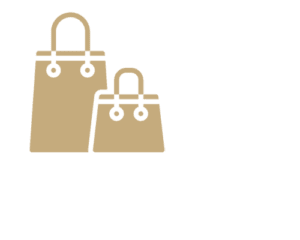 Facility management in the retail industry requires flexibility and quick response timings as downtime during operating hours is costly. Moreover, it can be difficult to find well-trained staff that accept the long operating hours and shift timings. Additionally, there's often a need for round-the-clock manpower due to after-hours work such as stock taking and storefront maintenance. Another challenge faced is the consistency of customer service standards across different store locations.
We help our retail clients deliver a consistently great customer service through our cleaning, manpower, and specialized solutions tailored for this sector and for our clients' particular needs.
Common services requested by Isnaad's clients in this sector include the upkeep and cleaning of storefronts as well as the supply of manpower for roles such as store assistant and handyman. We also provide a variety of specialized cleaning services such as the maintenance and cleaning of your building's façade, and the crystallisation and polishing of marble floors.
Our large and well-managed workforce is able to respond to manpower requests from our clients on short notice. This is particularly helpful when tackling the changes in in-store traffic arising from sales and promotions. In addition, the 24/7 availability of our manpower solves the issue of different opening hours on weekends.
Isnaad follows best practices for cleaning and is accredited by the British Institute of Cleaning Science (BICSc). Our wealth of experience, scale and ability to handle custom requirements makes us a clear choice for many retail establishments.