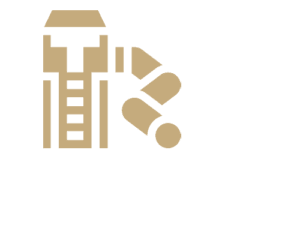 We share a commitment to high service standards with our leisure and hospitality clients, and we understand the critical importance of maintaining facilities in this sector to the highest levels and its contribution to the guest experience.
The guest experience is also affected by all the touchpoints with the brand and the facility's staff are no exception. They need to be well-trained, well-groomed, and they need to adhere to the standards set by management.
We support our clients in the leisure and hospitality sector with our manpower supply services to meet all their staffing gaps and requirements. We provide specialized hospitality staff on a temporary or long-term basis and on the shortest notice with round-the-clock availability.
Every person we hire and sponsor for our clients undergoes extensive background checks and has up-to-date records. We make sure that they understand the specific requirements of the role and the establishment, including guidelines for communication with guests. We also invest in their professional development by providing training courses and ensuring that they are well prepared to fit in and work like part of your own team.
Common services requested by our leisure and hospitality clients include cleaning the entire property and the supply of manpower for roles such as receptionist, concierge, housekeeper, waiter, waitress, lifeguard and handyman. In addition, we provide many types of specialized cleaning services such as deep cleaning of carpet and upholstery without the use of harmful or irritating cleaning agents, as well as the crystallisation and polishing of marble floors. We also provide cleaning and disinfection of water tanks, along with the cleaning and maintenance of swimming pools.
Isnaad follows best practices for cleaning and is accredited by the British Institute of Cleaning Science (BICSc). Our wealth of experience, scale and ability to handle custom requirements makes us a clear choice for many leisure and hospitality establishments.