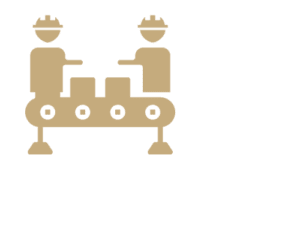 It can be difficult to find a facility management provider that has an in-depth understanding of safety guidelines for different segments of the industrial sector. Isnaad is committed to providing staff that not only adheres to safety guidelines but can seamlessly fit into your operations without affecting productivity. Aside from production line workers, receptionists and handymen are examples of staff that we can provide.
In addition to manpower supply, many of our clients hire Isnaad for our general and specialized cleaning services, including cleaning production lines and loading bays.
Due to the scale and efficient management of our workforce, Isnaad is often able to handle large and short-notice requests. This includes covering night shifts and supporting fluctuations in production levels.
Isnaad follows best practices for cleaning and is accredited by the British Institute of Cleaning Science (BICSc). Our wealth of experience, scale and ability to handle custom requirements makes us a clear choice for many clients in the industrial sector.