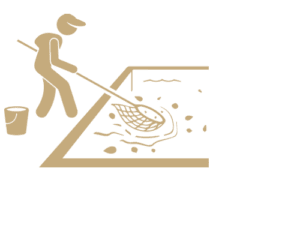 We have the experience to clean swimming pools of all types – from private and community pools to olympic-size swimming facilities. We provide the full line of professional services for swimming pools ensuring that our clients have a one stop shop for all their needs.
We take care of pump maintenance, deep cleaning, water quality maintenance, drainage and tile cleaning.
We administer on-site water testing, and periodic off-site testing through independent UAE-approved laboratories.
We make sure to use green chemicals to produce a minimal ecological footprint.
To learn more about our specialized solutions or to request a quote kindly use the form below or contact us at Toll Free: 800 8200.
Services Swimming Pool Cleaning