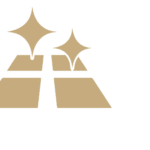 Regular crystallization treatment is required for the shine and traction of your marble surfaces. Our expert technicians are well-equipped with specialist knowledge of treatments for each type of natural stone.
We offer yearly and ad-hoc services to maintain the appearance of your marble surfaces and protect them from wear and tear.
We bring back life to old floors with our marble polishing and restoration services.
We eliminate stains and scratches and we repair chipped marble.
We apply special coatings to increase the lifespan of your marble surfaces.
We make sure to use green chemicals to produce a minimal ecological footprint.
To learn more about our specialized solutions or to request a quote kindly use the form below or contact us at Toll Free: 800 8200.
Services Marble Crystallisation and Polishing